Car Wraps
VIEW GALLERY
When you need to increase your market reach and brand visibility, get high-quality, eye-catching car wraps by The Minneapolis Sign Company!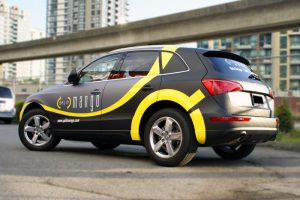 Many companies use cars to serve their customers, or as a company benefit. When you have a branded car wrap, your marketing message goes everywhere your car does! This allows you to reach a broader audience base without altering your daily routine.
When you go to and from work, you'll have the chance to advertise your business. You'll be able to grab missed opportunities by bringing your brand's message to anyone who catches a glimpse of your vehicle.
Call The Minneapolis Sign Company today at (612) 260-5166 for a Free Consultation with a Car Wrap Specialist!
High-Visibility Brand Marketing Tool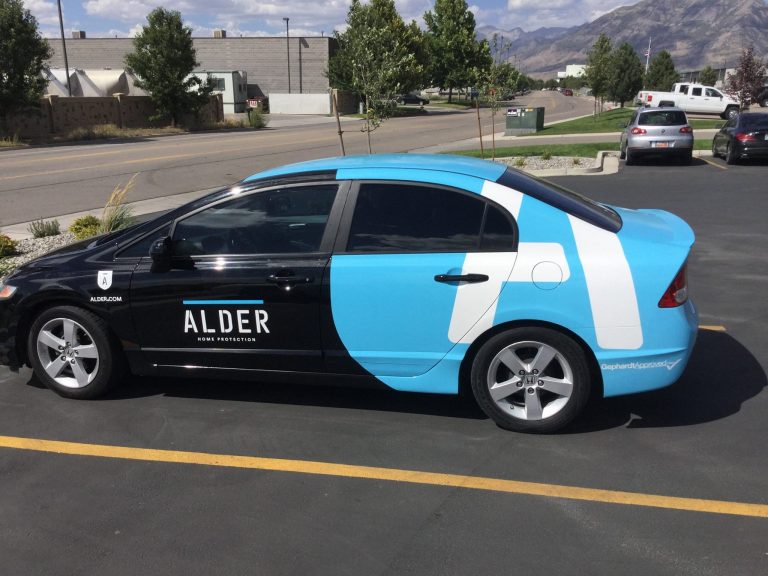 With an unbranded vehicle, your car goes unnoticed as you go about your daily routine. Your car blends in with others around it and your potential customers never learn about the products or services you provide.
Conversely, with a custom car wrap by The Minneapolis Sign Company, then things change. People start recognizing your company, and calls begin to flood in. Most of your past calls will be local, people living nearby, however, your client base will expand as people notice your branded vehicle and learn about your business.
Car wraps provide the maximum visibility for your company and allow you to reach markets that were once only available via expensive marketing avenues. Potential customers go along the same routes that you travel, allowing you to capitalize on missed opportunities. As people go about their daily routines, they remember when something stands out, your vehicle can be that something that stands out.
Completely Customized to Your Needs
We understand that different companies have their unique marketing and brand message. Car wraps must reflect that. After all, a cookie-cutter advertisement just won't do.
The Minneapolis Sign Company has car wrap specializes to create the right car wrap for your business and vehicle. Our designers are highly skilled and can help you get exactly what you want. We make and install custom wraps for all kinds of vehicles.
If you use a different kind of vehicle, don't worry! At The Minneapolis Sign Company, we create wraps for all types of vehicles, Includes recreational vehicles, ATV's and many more. As your company grows and evolves, we can make changes to your wraps, allowing you to customize your wrap anytime you want!
Protect Your Vehicle Investment
The Minneapolis Sign Company only uses durable vinyl materials when crafting your wraps, allowing our wraps to offer your vehicle an added level of protection, protecting your original paint job from the elements. Your vehicle represents a significant investment, let us help you protect that investment.
Our team of professional installers works carefully and skillfully to ensure your car wrap is expertly installed, leaving you with a high-quality advertising tool. Our team at The Minneapolis Sign Company is dedicated to making sure that your car wrap proudly reflects the hard work you put into your business.
Complete Wrap Manufacturer
We are passionate about car wraps, and we are excited to provide superior customer service. We are right there with our customers, from the consultation process to the installation, right up to wrap removal. We want to hear your ideas throughout the process and work hard to ensure your wrap reflects those ideas.
Do you have a current car wrap? Is it damaged and do you want it repaired, removed or some of the elements replaced? We can help you with that, even if we didn't complete the original job.
Free Car Wrap Consultation
At The Minneapolis Sign Company, we care about car wraps, and we care about our customers. We want you to have the best resources available to you as you work to grow your business and increase your brand's visibility and recognition. If you want a reliable, dedicated signage provider for all of your business or personal needs, look no further than The Minneapolis Sign Company!
Call The Minneapolis Sign Company today at (612) 260-5166 for a Free Consultation with a Car Wrap Specialist!